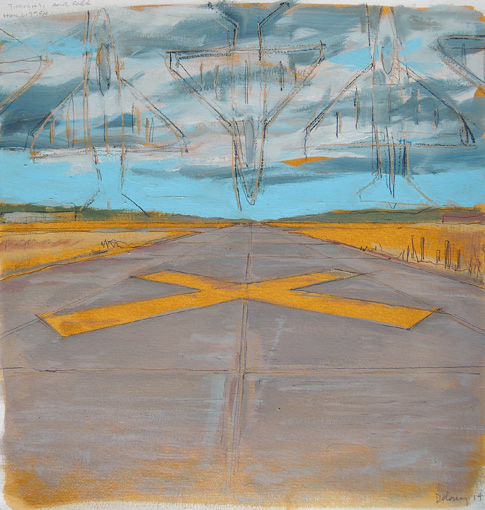 Our own Joe Delaney, who in addition to being an architect is also an accomplished painter, has entered several pieces of artwork into Exhibit A, a show in downtown Portland for design professionals who make art. The show will be up for the months of October and November.
The Red Thread, One City Center, Portland, Maine
October 2 – November 27, 2015
Opening reception is scheduled for First Friday Art Walk, 5 – 8PM, October 2, 2015. Please join us!
For those unfamiliar with First Friday, it is a long-standing tradition in Portland. No matter what the weather, on the first friday evening of every month many galleries, museums, and studios open their doors to the public for free viewing. In addition, many food and art vendors set up booths along Congress Street. Click on the name for more information about First Friday Art Walk.